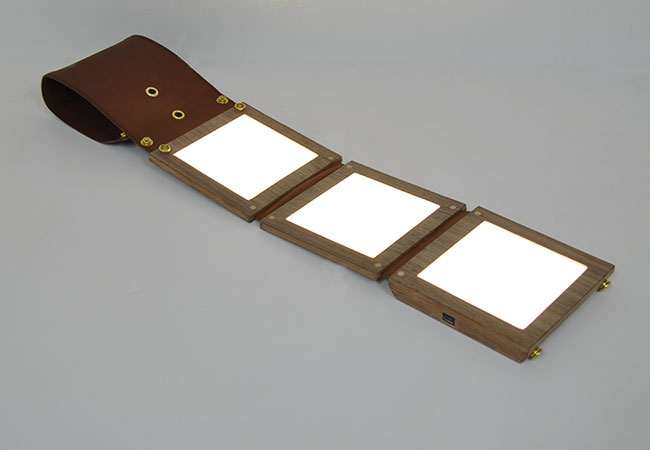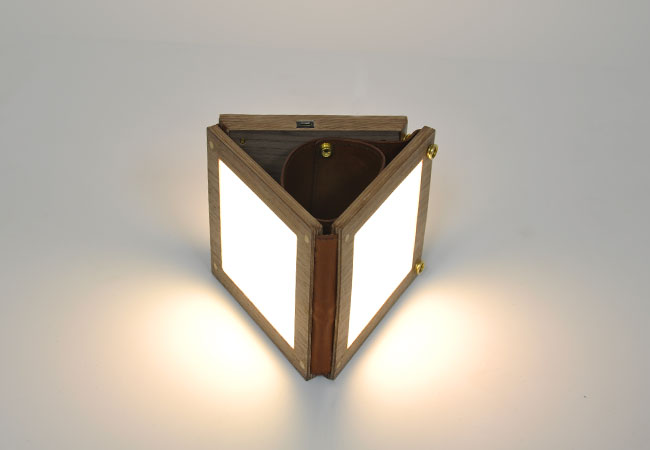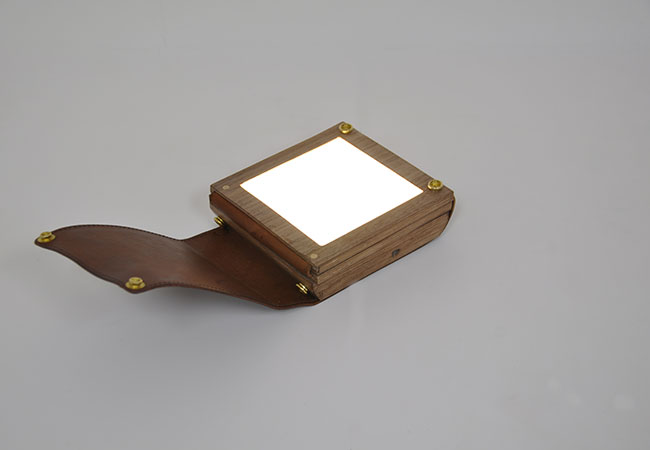 OLED folding lantern
有機ELを使った照明器具。
今はLED導光板も進化していて中々対抗出来ないもっと有機ELの特徴をいかし、有機ELにしかできない自然でやさしい照明機具を提案致します。
有機ELの一番分かりやすい特徴は、薄い。軽い。眼にやさしい。
この特徴は持ち運び上で他の照明器具と比べて大変有利です。インテリアではなく、アウトドアから有機ELを。
佐鳥電機株式会社
※コンセプトモデル
OLED folding lantern the lantern that uses OEL.
It's difficult to compete with LED light guide plates so far.
We propose the OEL light which uses the feature is thin, light, natural and easy to the eyes which only OEL light provides. OLED folding lantern is easy to carry around compare to the other lights and also has high color rendering properties.
So we think OLED folding lantern is best for outdoors and outdoor activities.
Let's start to use OEL light from outdoor…
supported by SATORI ELECTRIC CO., LTD.